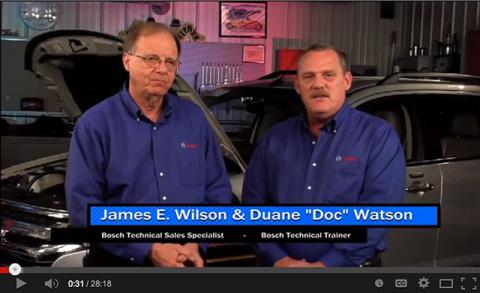 With a variety of scan tools on the market in a wide range of prices, choosing the right scan tool can help enhance a technician's productivity and save money.  Choosing the wrong tool, however, can be a costly investment that a tech may never fully realize. 
To help make the right purchase, OTC recently hosted a free webinar to answer questions and help technicians decide what level of scan tool is best for them.  OTC Product Manager Ed Lipscomb moderates a panel featuring Technical Support Specialists Jim Wilson and Doc Watson, who field audience questions and walk through some of the most commen concerns prior to diagnostics purchases. 
Participants of the live event were walked through a full range of diagnostics options, from code readers to fully integrated scan tools, helping better prepare them for a future scan tool purchase.  Along with the OTC Genisys Touch and Encore diagnostic systems, also reviewed was the Bosch Mastertech VCI (M-VCI), a complete PC-based solution that provides aftermarket and OE-level diagnostics along with reprogramming in one powerful tool.