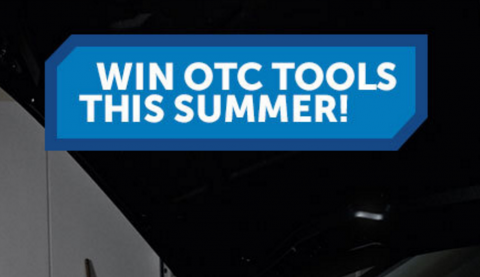 We want to see your shop this summer. Show us what you're working on. Enter the OTC Summer Sweepstakes by sharing what you're working on with us on Facebook, Twitter or Instagram. It's simple - send us photos and video of your work to win OTC Tools. 
You can enter multiple times per week through the sweepstakes, which ends September 30. Enter to win at OTCTools.com/winOTCTools or by using the hashtag #WinOTCTools on Twitter or Instagram. Don't forget to tag @OTCTools on Twitter or @OTCAutoTools on Instagram to make sure we see your posts.
Every week through the end of September, snap and share a photo of that week's service theme for a chance to win. Weekly themes will include what you're seeing in your shop – engine and fuel service, oil changes, transmission service, steering systems, brakes, wheel & tire changes and service, battery service, electrical / diagnostics, body/collision and more. So if you're working on it, let us see it. 
Want more info on the summer sweepstakes? Visit https://www.otctools.com/otc-summer-sweepstakes-rules for official rules.